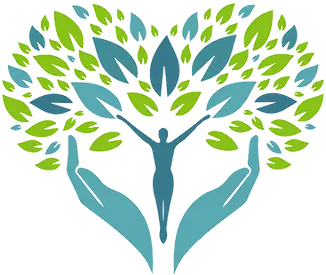 What is Radio Frequency Microneedling?
At Skin Retouch Medispa, we utilize a unique approach known as radiofrequency (RF) microneedling that produces beautiful results for our patients. RF remedies have existed for many years and are well known in the aesthetics industry for skin tightening. This particular sort of treatment utilizes heat to stimulate the production of collagen deep within the skin to reveal a tighter, smoother surface. By making use of state-of-the-art Genius® technology, we are able to use this RF technique in conjunction with microneedling in order to further enhance the results. Hannah Pellett, NP and the rest of our staff frequently incorporate this new advancement into our patients' skincare treatments to produce healthier skin, a smoother feel, and a luminous complexion.
REVITALIZE YOUR SKIN
If you're wanting to decrease the look of sun-damaged or aging skin, as well as diminish laxity, acne scars, or wrinkles, RF microneedling is a wonderful remedy with proven results. Mixing radiofrequency skin tightening and microneedling, this exceptional skin rejuvenation procedure has grown in popularity and is a highly sought-after, minimally invasive therapy for our patients in Heath, OH. We ask you to call Skin Retouch MediSpa to learn more about Genius microneedling or schedule your consultation with Hannah Pellett, NP today.
WHAT ARE THE BENEFITS OF RF MICRONEEDLING?
Even minor cosmetic changes can make a big difference in how you feel, and RF microneedling is an excellent way to improve your skin. This treatment is safe, noninvasive, and effective for various concerns. Best of all, the results are natural-looking and long-lasting.
Some benefits of RF microneedling include:
Smoother, softer skin
A more even skin tone
Reduced appearance of fine lines and wrinkles
Reduced appearance of scars
Improved overall skin health
WHAT CAN I EXPECT FROM RF MICRONEEDLING?
RF microneedling uses a tool with tiny needles on the end that is rolled gently around the skin to puncture and make microinjuries that interrupt the tissues and stimulate the production of collagen. Some even refer to this technique as collagen induction therapy. New skin begins to grow as the area begins to heal, leaving the top layer feeling and looking smoother, brighter, and more refreshed. Although this procedure is often performed on its own, combining this innovative technique with Genius radiofrequency technology has allowed us to maximize the results for our patients.
The procedure is quite simple. The handheld Genius device works by delivering short pulses of RF energy through an array of 49 insulated, gold-plated microneedles. The power is delivered via the needles, which simultaneously puncture the skin and circle back the electrodes on the surface of the skin. The RF energy warms at levels that provide cumulative and ongoing benefits.
Yes, RF microneedling is a safe cosmetic procedure for improving the appearance of the skin. Radiofrequency technology has been used in medicine for years and is well-tolerated by the body. Skin Retouch Medispa can review your medical history and assess your skin to make sure treatments will work well for your needs. Our trained staff has performed countless successful procedures with no issues.
Our Heath, OH team highly recommends avoiding sun exposure and tanning beds for several weeks before undergoing RF microneedling treatment. This is because the skin needs to be free of damage for optimal results. You should also avoid any exfoliating products in the days leading up to your appointment. We can provide specific instructions to follow prior to treatment.
The results of RF microneedling are very natural because the treatment works with your body's existing collagen to improve skin tone and texture. Patients choose this method over dermal fillers or wrinkle relaxers because no synthetic materials are used. You can expect smoother and more evenly-toned skin that looks healthy and refreshed.
Are you unsure of what you need?
Sign up for our virtual consultation to take the guesswork out of what service is best for you!