Laser Brown Spot Or Red Spot Treatment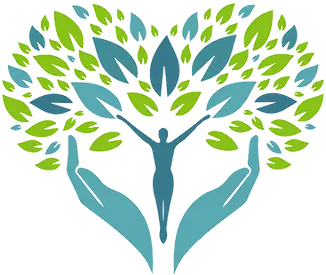 What Is Laser Spot Removal?
If you have sun spots or freckles on your face or body that you dislike, you may be used to covering them up with makeup. While makeup may be effective in covering up these spots, it can be costly, time-consuming, and isn't great for your overall health. Skin Retouch MediSpa offers laser spot removal using Motus AY at their Heath, OH med spa. For Columbus, Newark, and Zanesville, OH men and women that want to reduce these spots in a more effective and long-lasting way, laser spot removal is a wonderful option. This noninvasive procedure is performed quickly in our high-scale office and can be customized to fit your needs. For more information, contact our talented team today.

WHAT ARE THE BENEFITS OF LASER SPOT REMOVAL?
Laser spot removal at Skin Retouch MediSpa can help both women and men achieve clearer, healthier, and younger-looking skin with a number of great benefits, like:
Dramatically reduces skin spots, freckles, sun damage, and skin discoloration
Rejuvenates the skin for a more youthful appearance
Balances skin tone
Safe for all skin types
Quick, easy, in-office procedure
Results are long-lasting
No downtime
AM I A CANDIDATE FOR LASER SPOT REMOVAL?
There are many factors to take into consideration when selecting which kind of laser spot removal procedure is right for your needs. Laser spot removal is ideal for anyone who is frustrated by spots or similar skin discolorations on the face or hands. If you see sun-damaged skin, age spots, freckles, pigmentation, or similar issues, this procedure may help dramatically reduce their appearance. The Motus AY laser is safe and effective for both men and women and can treat a wider range of skin tones than other laser treatments. If you want to address spots for clearer and healthier-looking skin and are in good overall health, then you are an ideal candidate for laser spot removal with Motus AY.
HOW IS LASER SPOT REMOVAL PERFORMED?
After a one-on-one consultation to determine what spots on your skin you'd like to diminish, we will begin your treatment by cleaning the areas that will be treated. From there, we will pass the Motus AY laser device over your skin. While this treatment does not typically hurt, you may experience a heated sensation. The treatment usually lasts around 10 – 15 minutes, after which you can leave and resume your everyday activities. Your skin may be red or bruised for a few days, but this is normal and should disappear after about 7 – 10 days. Depending on the condition of your skin, you may require multiple visits to obtain your desired results; however, this is something that will be discussed at your consultation, and we will schedule those visits as necessary.
REMOVE SPOTS FROM THE SUN
If you've spent a bit too much time in the sun and have developed brown sun spots or you have freckles that you don't like, you don't have to live with covering them up with makeup. At Skin Retouch MediSpa, we use Motus AY laser spot removal to help Heath, OH men and women get the skin pigmentation they desire. For more information or to schedule a consultation with one of our team members, contact our office today!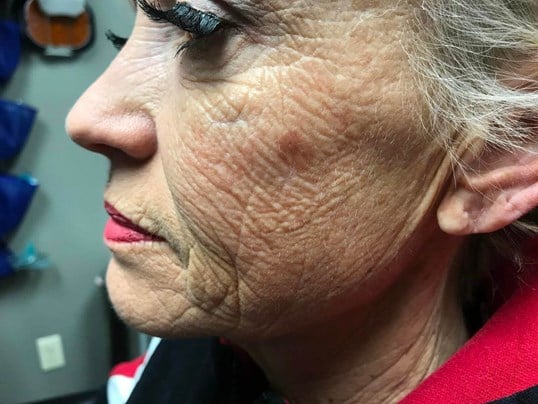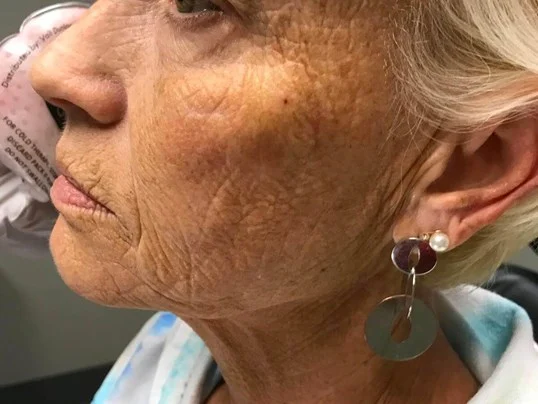 Brown Spot Treatment

This patient had a stubborn spot that was troublesome and bothered her. She was treated several times with the Motus AY and is now no longer an issue.
No, most people don't find it uncomfortable. During the treatment, you may notice a warmth or heating sensation, but it isn't painful.
Yes, one of the advantages of the Motus AY laser platform is that it is safe to use on all skin types and shades.
Laser spot removal is very quick, with most sessions finishing in 15 minutes or less.
The number of laser spot removal treatments you'll need will depend on the size of the treatment area, your skin health, and other factors. During your consultation at Skin Retouch MediSpa, we will examine your skin, listen to your goals, and then create a personalized treatment plan with the estimated number of sessions to reach your goals.
Are you unsure of what you need?
Sign up for our virtual consultation to take the guesswork out of what service is best for you!