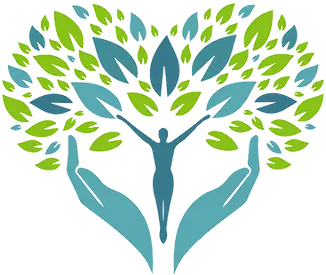 What is Laser Hair Removal?
Many men and women are unhappy with hair found on various areas of their body. To make matters worse, traditional hair removal methods — such as shaving, waxing, and depilatory creams — are temporary and often painful. Laser hair removal, on the other hand, is one of the most popular aesthetic treatments for patients of virtually all ages. This procedure safely and effectively eliminates hair follicles throughout the body and face, leaving the skin looking and feeling smoother while providing longer-lasting results compared to other alternatives. Our team at Skin Retouch MediSpa in Heath, OH performs safe, quick laser hair removal treatments for women and men of all skin types by utilizing the Motus AY. This groundbreaking platform is the first high-speed Alexandrite laser that benefits patients of light and dark skin tones.
LESS STRESS WITH LASER HAIR REMOVAL
If you're tired of spending time, energy, and money on plucking, shaving, and waxing, make an appointment to find out more about laser hair removal sessions at Skin Retouch MediSpa in Heath, OH. Laser hair removal can help you get skin that's smoother by treating unwanted hair on the face, arms, back, legs, chest, and genital area so you're always ready to show off your smooth skin.

WHAT ARE THE BENEFITS OF LASER HAIR REMOVAL?
A personalized laser hair removal treatment plan at Skin Retouch MediSpa can help you achieve the sleeker skin you want with a number of excellent benefits, like:
Effective for multiple body areas
Provides longer-lasting to permanent results
More comfortable than waxing or plucking
Eliminates having to regrow hair between treatments
Creates smoother, softer skin
Helps prevent ingrown hairs
Offers long-term cost and time savings
OUR LASER HAIR REMOVAL TECHNIQUE
During your appointment, you can relax in one of our treatment rooms as the targeted area is cleaned in order to remove any dirt, oil, and moisturizers. During laser hair removal, a team member will smooth out the area to create a clear path between the laser and the root of the hair follicle. The energy emitted from the Motus AY laser will target and kill the hair follicle on light or dark skin, which stops it from growing again. Typically, you will need to receive about 3 – 5 treatments over a period of 3 – 4 weeks to see your optimal results. Your treatments will be spaced out in order to allow the affected areas a chance to heal. It also allows time for hair follicles in the dormant phase to cycle into the phase of active growth so the laser can be effective. The revolutionary Motus AY laser technology targets the hair follicle alone, preserving the skin in the area being treated.
Getting laser hair removal will vary in cost based on the size of the treatment area, plus the number of sessions recommended to get a smooth result. To help you consider the benefits of choosing laser hair removal, estimate the energy and time you are putting into waxing, shaving, or other hair removal methods. In comparison, laser hair removal is usually cheaper ultimately and will save you energy and time in the long run. We will create a custom treatment plan that includes the total number of appointments we suggest and pricing options to consider.
Laser hair removal is an effective treatment for lasting improvements. While men and women can enjoy the results of the treatment for years, it is considered semi-permanent since some follicles may be unaffected. However, patients find the majority of the hair follicles are dormant once their treatment plan has concluded, and if some hairs are still growing, it's easier to address. Additional laser sessions may be scheduled to take care of any stragglers or new growth as well.
Your hair growth occurs in cycles. When some follicles are growing, others are resting. Because each follicle is in various stages, multiple treatments are suggested to target each follicle when it's growing. Spreading out your treatments over a few weeks — so you get the smoothest, most effective result.
Your laser hair removal session may cause some discomfort, but it's not a painful procedure. Most patients will feel a small snap when the laser zaps each follicle. We can apply a local anesthetic to the surface of the skin before the treatment. For patients who are used to getting waxed, they think laser hair removal feels much less discomfort compared to a session of waxing.
With so many laser systems on the market today, Skin Retouch MediSpa is proud to offer state-of-the-art hair removal technology for women and men with most hair types and colors. The laser we use provides excellent results, and we continue to upgrade our office as different lasers become available. Ask us for more information on our system during your initial consultation.
Are you unsure of what you need?
Sign up for our virtual consultation to take the guesswork out of what service is best for you!