Thank you for your interest in Skin Retouch Medi Spa services! Our services range from anti-aging treatments to advanced body sculpting programs. We're committed to providing you with the best possible service, using state-of-the-art equipment and the latest in skincare products.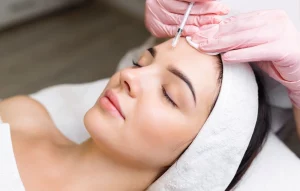 If you're looking for an anti-aging treatment to help restore the youthful appearance of your skin, then look no further! Our anti-aging bar menu offers a variety of treatments tailored to target fine lines, wrinkles, and other signs of aging.
Relaxer Injectables
We offer FDA-approved full-strength toxins for traditional use in relaxing the muscles to help soften the lines between your brows, forehead, and crow's feet.
$14/U Botox
$12.00/U Jeuveau
$4/U Dysport
Plump Services
The Petite Plump- $475
Full Lip Plump- $700
Surely Temples - $950+
Tear Trough Toddy (Undereye Filler) - $650+
Get Cheeky- $700+
No Parentheses, Please- $750+
Chin Balancing- $750+
Jawline Defining- $750+
Smooth Talker Smile lines- $550+
Getting Handsy™- $1100+
Natural Injectables
Sculptra Aesthetic - $800/Vial : Injections for the face or body to grow new collagen and provide tissue support
Thread Lift (The Lunch Time Lift) - $400/Thread: Want an extra lift? Instantly tighten up sagging jowls/lower face, and then sit back and watch the magic continue!
PRF Hair Regeneration - $1000+: Reverse hair loss and stimulate new growth
PRP For SEXUAL SATISFACTION - $1000+ : Increase blood flow to sex organs and decrease low sex drive, urinary incontinence, and ED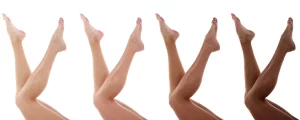 Our laser hair removal services range from small areas to entire sections of your body. Plus, if you prepay for six services, you'll get two free.
Extra Small Areas - $150: Toes, Ears, Nose, Ab Line
Small Areas - $175: Upper Lip, Underarm, Chin, Basic Bikini, Neck
Medium Areas - $300: Full Face, Forearm, Extended Bikini
Large Areas - $425: Brazillian, Full Arms, Lower Or Upper Leg, Lower Or Upper Back
X Large Area - $475: Full Chest, Full Back, Full Legs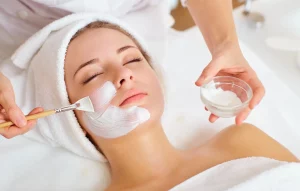 Our facial services are designed to cleanse and restore your skin's natural beauty. So whether you need a deep-cleansing facial, an anti-aging treatment, or something more specialized like acne treatments, Skin Retouch has the perfect solution for you.
Signature 3-in-1 Oxygeneo Facial - $160
Revolutionary technology that exfoliates, oxygenates, and infuses the skin, leaving it looking firm, youthful, and glowing. A non-invasive treatment that provides results that last. This unique technology uses CO2 bubbles in exfoliation to bring oxygen-rich blood to the surface.
This increases the metabolism of skin cells and promotes optimal absorption of nutrients, including hyaluronic acid – a natural smoothing and plumping agent found in popular injectable fillers. This process gives your skin a plumper, more hydrated look with improved texture.
Clear and Bright Treatment - $112
A corrective, blemish-busting facial designed to fight breakouts and control excess oil with a deep pore cleansing for clearer, healthier-looking skin.
Even Up Treatment – $112
Designed to balance oily skin while minimizing the appearance of age spots, hyperpigmentation, and sun damage. This powerful Vitamin C treatment brightens the skin's appearance, removes rough texture, and helps restore balance.
The Ageless Treatment - $112
Loaded with anti-aging peptides and potent antioxidants to turn back the clock and restore a younger-looking complexion. It's specifically designed to reduce excess oiliness and diminish the appearance of fine lines and wrinkles through enzymatic exfoliation. Leaves skin balanced, smooth, and radiant.
Stay Calm Treatment - $112
It's the best of both worlds – a gentle facial that soothes away the look of redness and irritation while also fighting the signs of aging with potent antioxidants.
Pomegranate Peel (Antioxidant Exfoliator) - $75
Using some of nature's most powerful antioxidants, this gentle peel clarifies and corrects superficial skin concerns for a dewy, radiant finish.
The Hydration Facial - $112
Relieve dry skin with this hydrating facial that softens skin, boosts hydration, increases natural moisture, and reduces the appearance of fine lines and wrinkles. During your experience, you will also indulge in a relaxing massage of the upper body and hands. You will emerge an hour later with added vitality and firmness to your skin.
Blueberry Smoothie Peel - $75
CosMedix Blueberry Smoothie is part L-Lactic Acid peel and part manual scrub. The Blueberry Smoothie treatment gently buffs and polishes the skin. Helping to soften and smooth rough, uneven skin texture and leaves the skin with an even, balanced complexion and dramatically smoother texture.
Facial Add-Ons - $45
Dermaplane Add-On : Smoothes and softens rough skin, brightens your skin, softens the appearance of fine lines, wrinkles and eliminates "peach fuzz."
Hydro Jelly Mask Booster: HydroJelly Mask provides multiple benefits to your skin, such as Hydrating, Smoothing, Moisture Retention, cleansing, exfoliating, conditioning skin, toning, and reducing inflammation.
The SR Signature Wet Dermaplane - $65.00
A simple, safe procedure to exfoliate and renew the skin while removing unwanted hair. Improves skin texture while reducing the appearance of fine lines for a more glowing appearance. Includes a specialized Cosmedix oil that your skin will soak up and provide our SR coveted Glow UP
Add a peel or mask +$50
Any Signature Facial + Dermaplane $155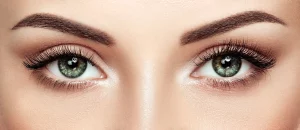 Besides our signature facials, we offer a variety of skin treatments to target and treat specific skin concerns such as acne, wrinkles, discoloration, age spots, and more. Please call us for a complimentary consultation to determine the best treatment plan for your unique skin needs.
Brow Lamination - $65
AKA the "eyebrow perm," eyebrow lamination is a semi-permanent treatment that takes unruly or thinning brows and gives them a fuller, lifted, slick look for up to two months.
Back Facial - $65
Clear up back acne and get your skin glowing again with this customized back facial oriented to fit your skincare needs.
Lash Lift & Tint - $70
Toss that Eyelash Curler for our popular lash lift and tint, like a perm and a dye for your eyelashes!
The Total Skin Solution (RF Microneedling and Ultra LaseMD Laser) - $1400+
Genius RF Microneedling - $800+
Ultra Lase MD Filter Like Facial - $400+
Body Sculpting Services - $3,000+
Pelvic Floor Strengthening Emsella Chair - $1500+
Eye Opening Upneeq Prescription Eye Drops - $205 for a 45-day supply
Semaglutide Weight Loss Peptide- $600+
Deep tissue massage 50 mins - $80
Deep Tissue massage 80 mins - $105
Hot stone massage 70 mins - $100
Reflexology 30 mins - $45
Relaxation massage 50 min - $65
Relaxation 80 min - $90
Are you unsure of what you need?
Sign up for our virtual consultation to take the guesswork out of what service is best for you!