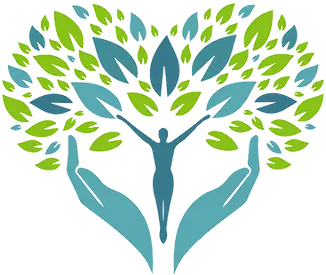 Do you look in the mirror and use your palms to lift both sides of your face? 
Cheek filler is the next best step for you!  As we age we not only lose collagen but also bone and fat.  Loss of these structural necessities causes us to appear tired and drawn.  At Skin Retouch MediSpa Cheek fillers are our favorite for creating lasting change.  You might even hear us say "cheek fillers are life!" The dermal filler for the midface can last up to two years and add lift and volume.  We use a bone mimicking thicker filler that is placed directly on the cheekbone.  Usually, 2 syringes are required to make an adequate change.  The provider will recommend the correct filler for your needs during your consultation.
Click the name below to jump to specific information.

JUVÉDERM® (VOLUMA™ XC)
Correct the effects of aging with JUVÉDERM injectable dermal fillers. From treating lines and wrinkles to creating plump and full lips, JUVÉDERM treatments at Skin Retouch MediSpa provide Zanesville, Coshocton, and Pataskala, OH women and men with wonderful, natural-looking results. JUVÉDERM injections can be used alone or with other noninvasive treatments to achieve your needs and cosmetic goals. JUVÉDERM injectables are made with synthetic HA (hyaluronic acid) that is meant to boost the body's natural levels of HA and collagen for healthy, supple skin. At our office, our team provides JUVÉDERM VOLUMA, which augments the shape of the cheeks to treat volume lost with age in the mid-face. For more information, contact our Heath, OH office today to schedule a consultation with one of our dedicated team members.
WHAT CAN I EXPECT FROM MY JUVÉDERM TREATMENT?
JUVÉDERM treatments typically only last about 15 – 30 minutes, depending on the number of areas being addressed. Your skin will be cleaned and injection spots will be selected and marked. To decrease discomfort during the process, JUVÉDERM dermal fillers contain lidocaine (a local anesthetic).
After your treatment, you can continue your normal routine; however, strenuous activity, such as exercise, should be skipped for at least 24 hours. You should be careful to not put your hands on your face after your treatment to avoid massaging the filler into other areas. You should start to see a noticeable enhancement immediately following your JUVÉDERM procedure, but you could also develop mild bruising or swelling in the treated areas for about 7 – 10 days.
The results of JUVÉDERM treatments usually last up to a year; several patients find that their improvements last longer after multiple years of injections. Talk to someone from our team about when to schedule your next injection session at Skin Retouch MediSpa to sustain your results.

Restylane® (Kysse)
Skin Retouch MediSpa provides a wide range of filler products to Granville, Heath, and Columbus, OH men, and women in order to help correct signs of facial aging, addressing lost volume, lines, and wrinkles. Restylane Kysse is one of the most popular injectable wrinkle fillers we offer our patients who are 21 years of age and older because it can address the size and contour of the lips and the lines around the mouth while providing long-lasting results. It is made with a synthetic version of the body's natural HA (hyaluronic acid), giving the skin a natural, softer appearance that is more supple and full. For more information on how we can help you create a customized treatment plan to help you smooth your skin and create more contours where you may have lost volume with age, give our team a call in Heath, OH to schedule a private consultation.
HOW ARE RESTYLANE KYSSE INJECTIONS PERFORMED?
Restylane Kysse injections are performed in our office at Skin Retouch MediSpa. A numbing cream may be applied for greater comfort if preferred. The treatment is injected into your skin with a fine-gauge needle and is massaged so it fills the selected areas. Multiple injections may be performed, followed by a cold compress to help control swelling. Once your Restylane injections are complete, you can return to normal activities. Your injection sites may be slightly red and swollen, but this often fades away after several hours. Bruising can appear, but this may be concealed with cosmetics. It's recommended that you avoid exercise for a day, and you should sleep upright for the first night. Many patients will experience some changes right after treatment, but it often takes 1 – 2 weeks until the final results develop. Restylane injections generally last up to a year based on the formula used.
PLUMP UP YOUR LIPS AND SMOOTH YOUR LINES
Plump up your lips with fast and effective nonsurgical Restylane Kysse injections. Restylane is a popular injectable treatment at Skin Retouch MediSpa, filling in lines and wrinkles around the mouth and adding fullness to the lips for a softer, youthful, voluminous complexion. Contact our Heath, OH office to schedule a consultation with one of our skilled team members to learn more information on the benefits of Restylane and other nonsurgical options.

RADIESSE®
There are several injectable fillers on the market for you to choose from when trying to turn back the hands of time. The RADIESSE injectable wrinkle treatment offered by Dr. Richard Ruff, medical director Dr. Brad Herpolsheimer, and our team is great for mild to moderate lines and wrinkles on the face and for fixing volume loss in the hands. Many Coshocton, Pataskala, and Heath, OH patients who do not have a lot of time for repeat visits prefer the long-lasting results (over a year in many cases) of RADIESSE. With calcium hydroxyapatite microspheres in a water-based gel, RADIESSE effectively and safely contours your facial features, filling in and softening the appearance of your face without invasive surgery. It can be used with other injectable treatments (wrinkle relaxers and fillers) for a unique procedure plan to rejuvenate your appearance. Look younger and improve your confidence with RADIESSE injectable wrinkle fillers at Skin Retouch MediSpa in Heath, OH.
WHAT CAN I EXPECT FROM RADIESSE TREATMENTS?
RADIESSE dermal injections are performed in one of the treatment rooms at Skin Retouch MediSpa in about 30 – 60 minutes, sometimes directly after your consultation. To start the procedure, we will have you will lie in a relaxed position as the injection sites are cleaned and marked. Most patients feel tolerable discomfort throughout their procedure at the initial prick, but if preferred, a numbing agent may be used to provide more comfort. The RADIESSE dose, selected during your personalized treatment planning session, will be placed in a fine syringe. The pre-marked site of injection will help the injector to carefully administer RADIESSE into the needed areas. After your procedure is done, a cold compress can be held to the treated areas to alleviate bruising and swelling. After your RADIESSE treatment, you may see mild swelling, redness, and bruising — this is normal and could last for about a week. These side effects can usually be covered with cosmetics. If the side effects last longer than ten days or seem excessive, please contact Dr. Ruff or one of our experienced team members. Most patients have some results right away with better results appearing in a month or so. Your face should appear younger, softer, and lifted. RADIESSE tends to last longer compared to some of the other fillers — up to 1 – 2 years. During your appointment, we can discuss when to get your next injection to maintain your results.

RHA®
The staff at Skin Retouch MediSpa are proud to offer RHA dermal filler. RHA (resilient hyaluronic acid) is a dermal filler that can help Columbus, Heath, and Zanesville, OH women and men achieve youthful, glowing, smooth skin. Using an innovative cross-linking method, the gel in the RHA dermal filler better matches the natural hyaluronic acid found naturally in our skin, allowing the dermal filler to adapt to your facial movements. This gives you a more natural appearance when both at rest and making expressions. For more information or to schedule a consultation, contact our talented team today.
HOW ARE RHA DERMAL FILLER TREATMENTS PERFORMED?
Prior to your RHA dermal filler appointment, someone from our team will work with you to discuss your concerns and aesthetic goals so we can create a treatment plan just for you. As we get ready for your appointment, we'll cleanse your skin and prepare for injection. While most patients don't find this quick 15-minute appointment painful, a topical anesthetic is available upon request. Using a tiny needle, we will inject the RHA into the treatment sites. After your appointment, you can get back to your daily routine, but you may notice some mild swelling, redness, or bruising for a day or two. You will likely notice results immediately after your appointment with results lasting 9 – 18 months.
REFRESH YOUR LOOK WITH RHA
If you've started to notice lines, wrinkles, or other signs of aging, RHA dermal fillers at Skin Retouch MediSpa may help. This innovative treatment is a unique dermal filler that uses a gel very similar to the natural hyaluronic acid found in the body to fill in lines and wrinkles. Unlike other injectable treatments, however, you will see results both when the face is at rest and making expressions for up to a year or more. For more information on RHA dermal fillers and other injectable treatments, contact our Heath, OH office today!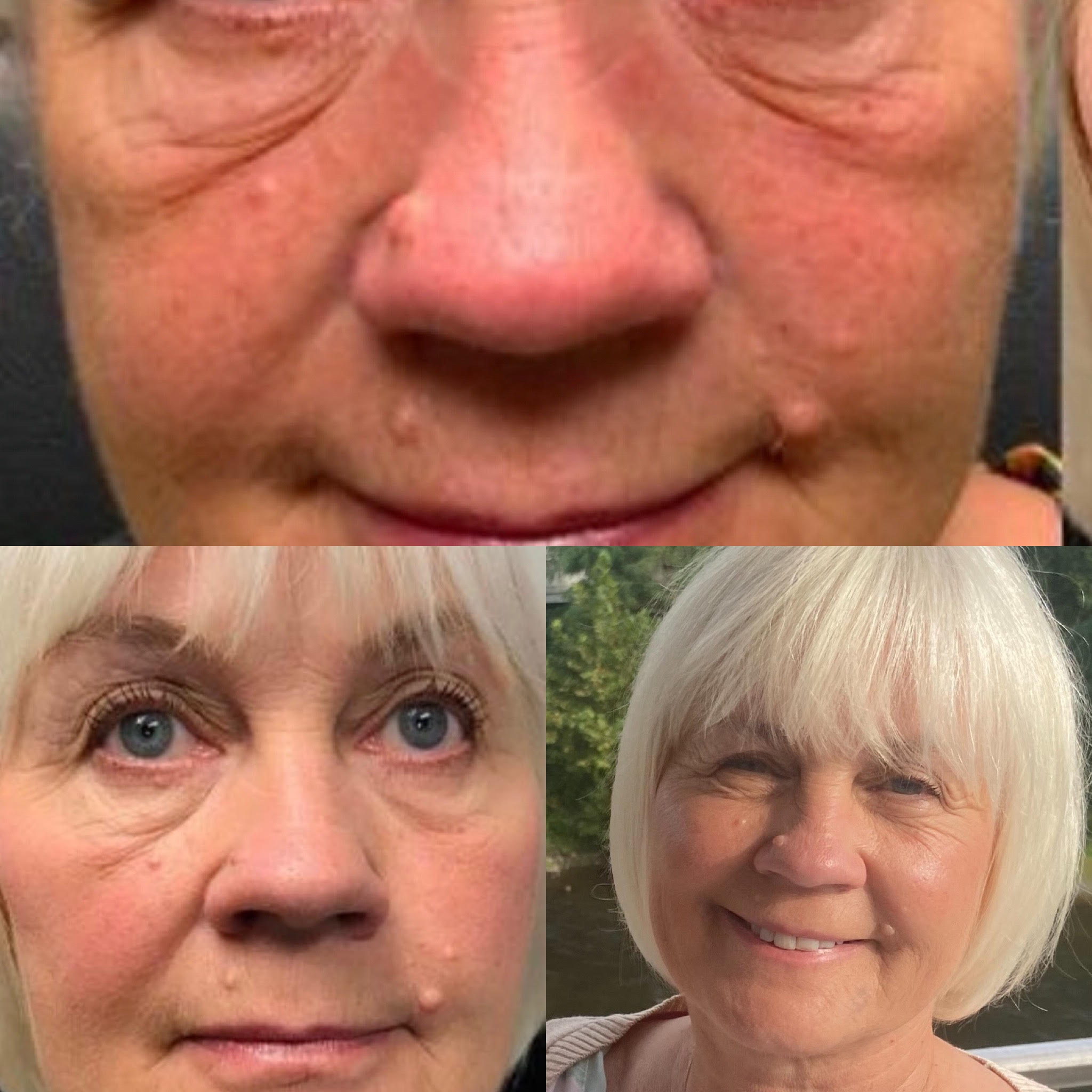 Are you unsure of what you need?
Sign up for our virtual consultation to take the guesswork out of what service is best for you!