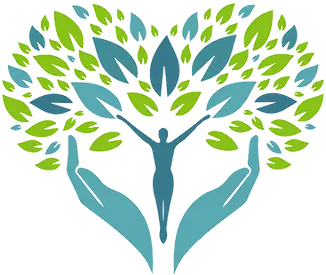 What Are Chemical Peels?
For the highest quality results from chemical peel treatments, medical director Dr. Brad Herpolsheimer, Dr. Richard Ruff, and their team at Skin Retouch MediSpa provide men and women in Pataskala, Newark, Granville, OH and surrounding areas with different choices. At our upscale office, we provide the VI Peel to give you smoother, healthier skin. At our Heath, OH office, our staff offers chemical peel treatments that help to remove skin flaws, like scars, wrinkles, fine lines, rough patches, hyperpigmentation problems, and more. Chemical peels dissolve damaged, dead skin cells using a personalized peel on your skin that causes the surface layer to slough off. As your skin recovers, it begins to rejuvenate and repair itself and you should notice a clearer, smoother complexion. A chemical peel facial is a nonsurgical method to make your skin radiant and may be appropriate for the face and neck.

WHAT CAN I EXPECT FROM MY CHEMICAL PEEL?
On the day of your appointment at Skin Retouch MediSpa, we will have you lying in a relaxed position to administer your treatment. We will make sure your skin is cleaned before applying the personalized solution to your treatment areas. We will brush the VI Peel solution onto your skin and allow it to sit for an appropriate amount of time, which will be determined in your chemical peel consultation. This formula includes a blend of ingredients that will improve your skin tone and texture while softening lines and wrinkles and reducing sun and age spots. Next, we will wash the solution off your face and apply a neutralizing agent. Patients are encouraged to bring a light sunscreen and/or a hat to wear outside after the peel to avoid sun exposure. Depending on the strength of the chemical peel you choose, you should expect your face to itch and peel, from several days to a couple of weeks. Dr. Ruff or a member of his team will talk about ways to care for your face during your consultation. Please remember that no matter how badly your skin itches throughout the post-treatment process, it's not helpful to pull the skin off. You could cause scarring to your skin!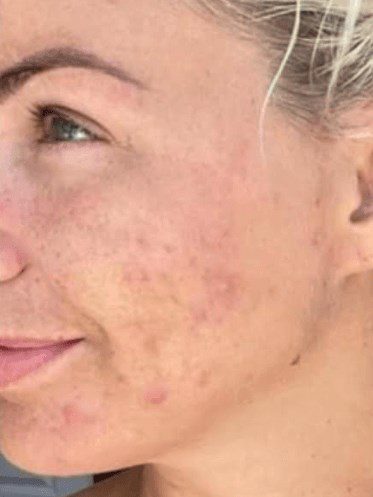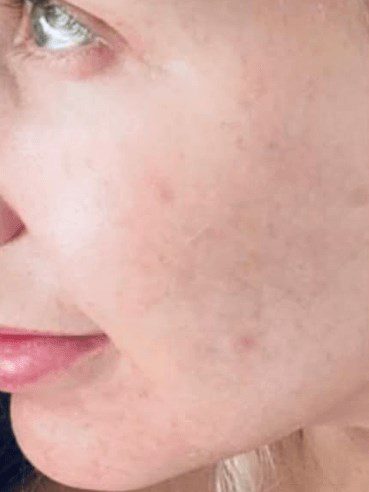 Radiant Skin From A Vi Peel Facial
Vi Peels Before and After
If you are looking for a way to rejuvenate your skin but aren't sure where to start, Skin Retouch MediSpa can help you choose the best option for your skin. Among a variety of other options, chemical peels are a great way to refresh and rejuvenate your skin. Your freshly renewed skin will thank you by looking radiant and touchably soft. Call our office in Heath, OH to get your skin examination today for a chemical peel.
Are you unsure of what you need?
Sign up for our virtual consultation to take the guesswork out of what service is best for you!