Meet Our Professionals
Our team takes pride in cultivating real, long-lasting relationships with our patients. We'll get to know you and your goals in order to recommend the best treatments that will cater to your desires. We hope that you will entrust us with your cosmetic and aesthetic needs. Set up your consultation today to get to know our team in person!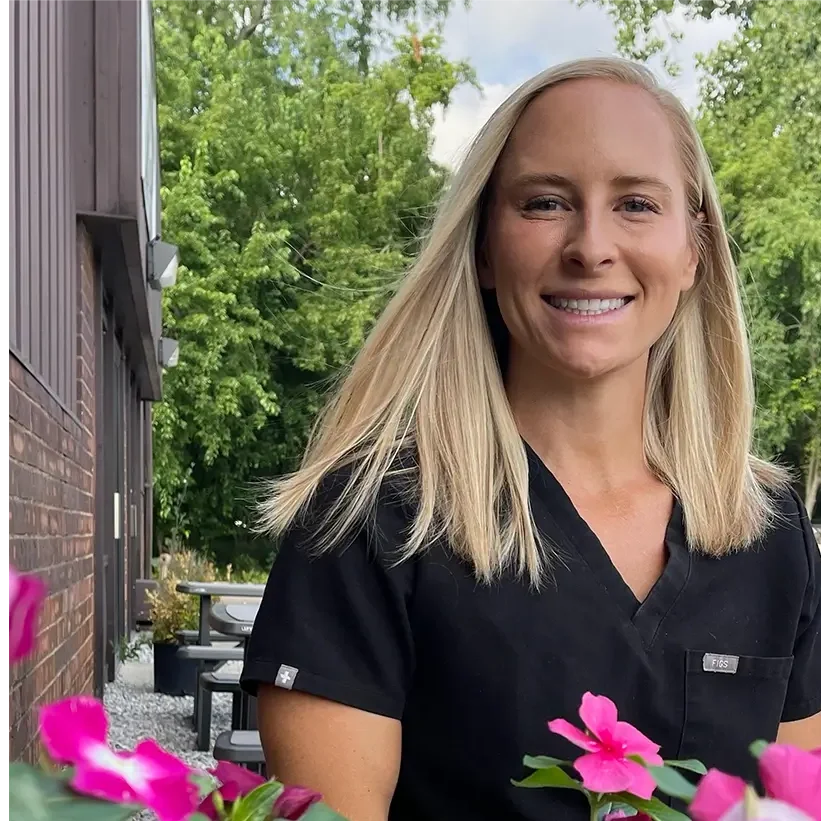 Hannah is a nurse practitioner and an Ohio University graduate. She has over ten years of nursing experience in the ER and primary care setting. She has special interests and offers our clients services in hormone optimization/hormone replacement therapy, sexual rejuvenation, nutritional therapy, and PRP procedures. Hannah is our Certified Laser Technician and not only performs laser hair removal but optimizes the skin with laser facials, chemical peels, or RF Microneedling. Hannah also is skilled at eliminating brown spots and veins. She also specializes in HRT & Weight Loss for patients here at Skin Retouch. If that's not enough, she is amazing at fixing fine lines and eliminating wrinkles with our variety of injectables. Your skin and face are in good hands with this expert!
Medical Director Brad Herpolsheimer MD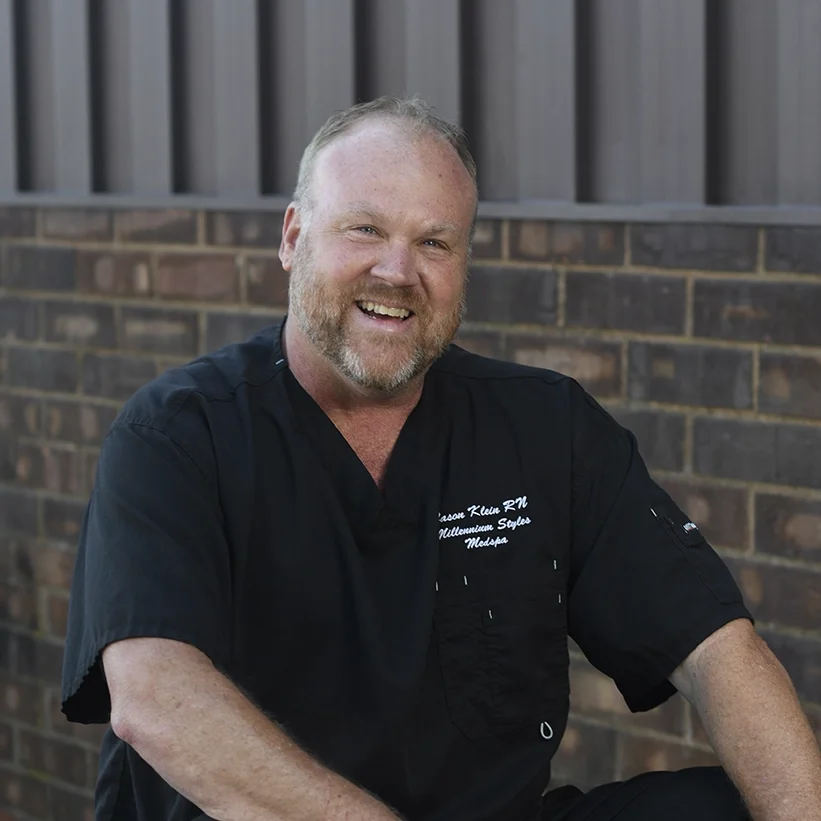 Jason is a registered accredited nurse injector at Skin Retouch Medispa. He is currently in his Master of Nursing program at Chamberland University, he has received his Bachelor of Science degree in Nursing from Chamberland University. Jason has received his BOTOX and Filler training with the American Academy of Facial Esthetics and has been thoroughly trained in the Perfect Pout injection technique, PRP for hair regeneration and sexual health, Kybella, and Sculptra as well as PDO Threads.
Jason is passionate about helping patients look and feel their best by providing an individualized approach to treating patients through cutting-edge nonsurgical methods.
Jason wears many hats here at the spa he is a Cartessa-certified laser technician, EMSCULPT® body shaping technician, and is the Master at PDO thread lifts AKA the lunchtime facelift.
Jason's goal is to help enhance the natural beauty that God gave each of his patients.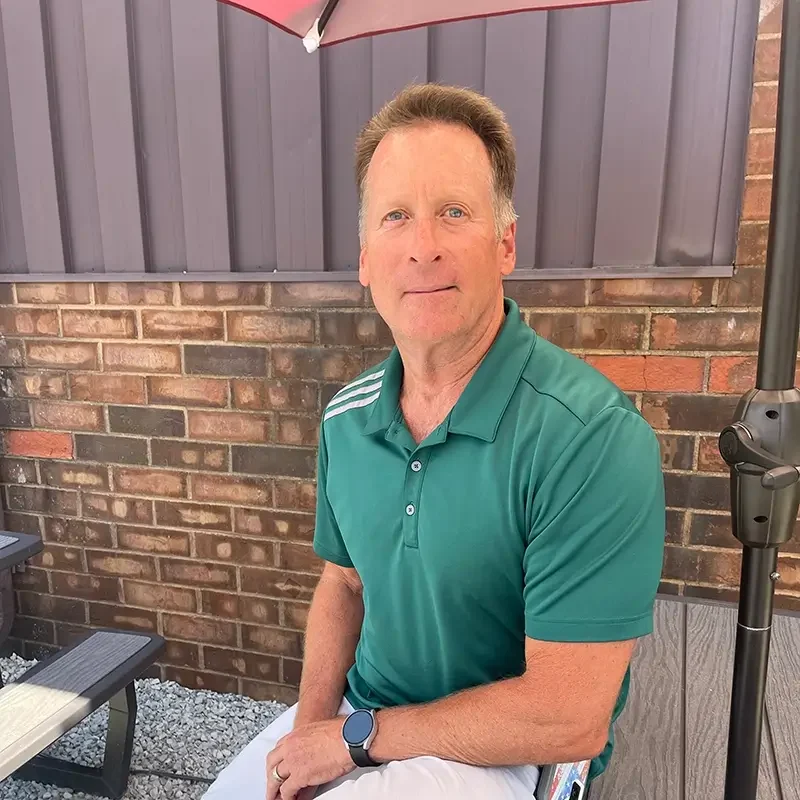 Dr. Richard Ruff DDS, is happy to serve the communities of Newark & Heath, Ohio, through services offered at Skin Retouch MediSpa. Dr. Rich has committed to learning the latest injection techniques with neurotoxins (Botox, Dysport & Jeuveau) and dermal fillers such as Sculptra, Juvederm, Restylane etc. and aesthetic treatments of the face.
Dr. Rich graduated with a Bachelor of Science from Bowling Green University and completed his Doctorate from The Ohio State University College of Dentistry.  Dr. Rich established Newark Family Dentistry in Newark in 1988.
When Dr. Rich became intrigued by the exciting field of Aesthetics, he pursued training at The American Academy of Facial Esthetics (AAFE).
He continues membership with AAFE and regularly attends continuing education courses to increase his knowledge of cutting-edge techniques and safety protocols. Dr. Rich and his wife, Stacy, established Skin Retouch MediSpa in 2017.
Dr. Ruff knows every face is unique and requires attention to detail and extreme precision.  Rich places the highest emphasis on excellence of care, patient safety, and comfort; as well as staying current on the ever-changing landscape of non-invasive aesthetic procedures. You'll find he is a skilled and knowledgeable injector with an aesthetic eye to address each individual's cosmetic needs. His love for medicine and his passion for aesthetics and skincare shows through his work, natural results, and beautiful patients.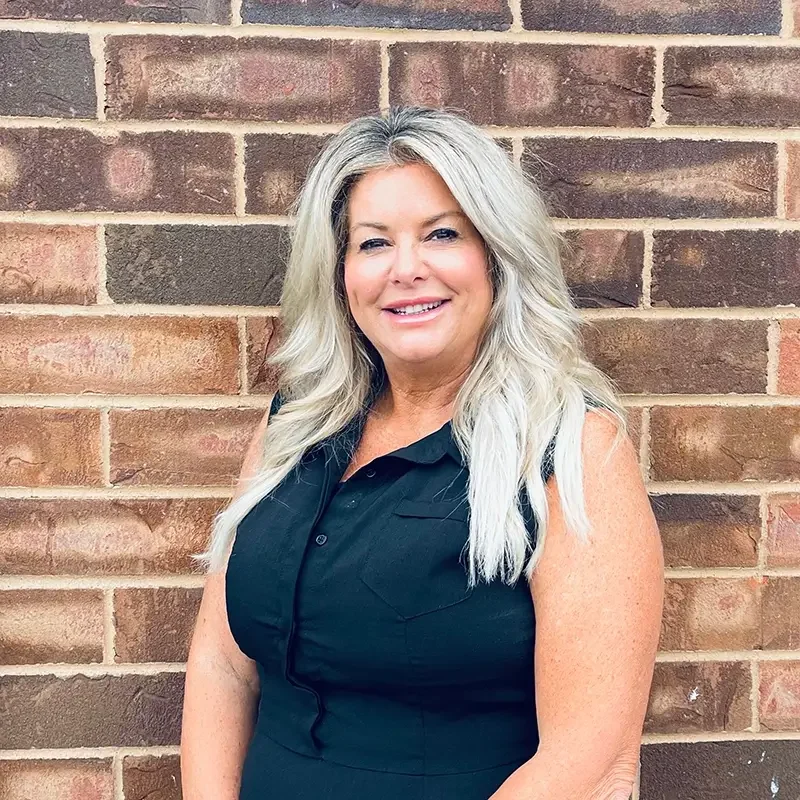 Melanie is one of our patient care coordinators.  Jason Klein and Melanie are part owners of Skin Retouch along with Dr. Ruff and Stacy. Melanie is fully trained in all things Emsculpt NEO/Emsculpt Body Sculpting and Emsella for tightening and repairing the pelvic floor. She will be one of your biggest cheerleaders during your appts. or before to explain and help coordinate appts for you.  She is one of the first line of communication with all of our patients. If you're curious about any of our procedures, our patient care coordinators are a great resource!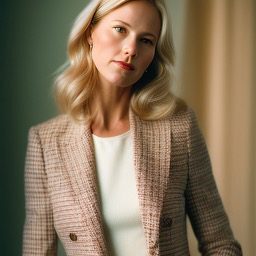 Stacy is one of our patient care coordinators and body sculptors. Stacy, along with Dr. Rich, started the Skin Retouch MediSpa in 2017. She is usually the first point of contact for all of our patients and not only schedules procedures and assists with most procedures, but is fully trained in all things Emsculpt NEO/Emsculpt Body Sculpting and Emsella for tightening and repairing the pelvic floor. Stacy works with each client to fully understand their goals in order to create a customized approach to enable the best outcome for all procedures. "I'd just like to boost the self-confidence of each and every person who walks through our doors, it is why I started this business."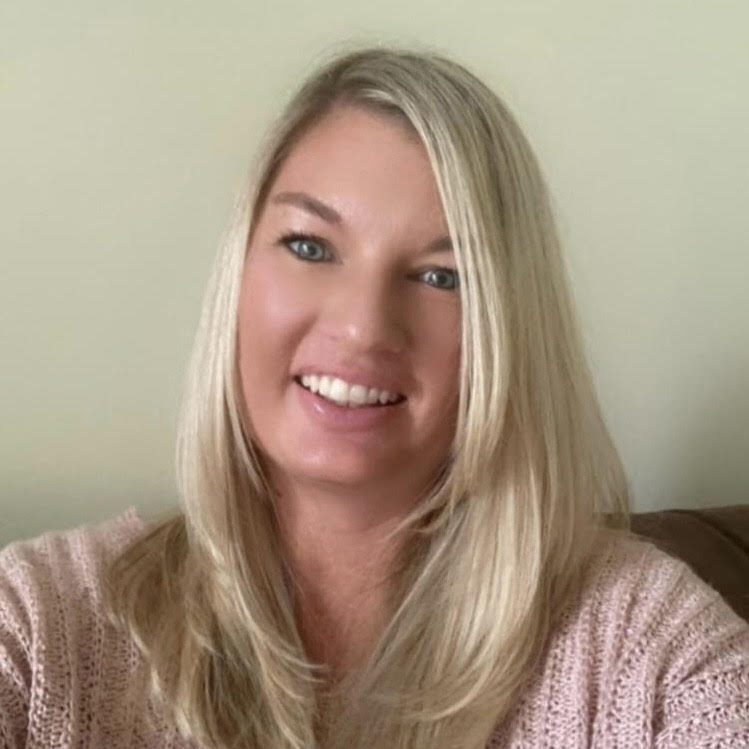 Meet Bria, Medical Aesthetician
Meet Bria!  Bria has worked in the aesthetic industry for over 3 years and is passionate about helping her clients achieve personal goals and provide optimal results. She attended the Ohio State School of Cosmetology where she received multiple certifications in skincare procedures. She can reveal your true radiant and youthful skin using the most advanced technology and corrective skincare. She believes that gaining more knowledge and continuing education is of utmost importance to stay up to date in the ever-growing aesthetic procedures. One of her strong beliefs in aesthetics is that using medical-grade skincare not only helps your results with both injectables and procedures but also "protects your investment !"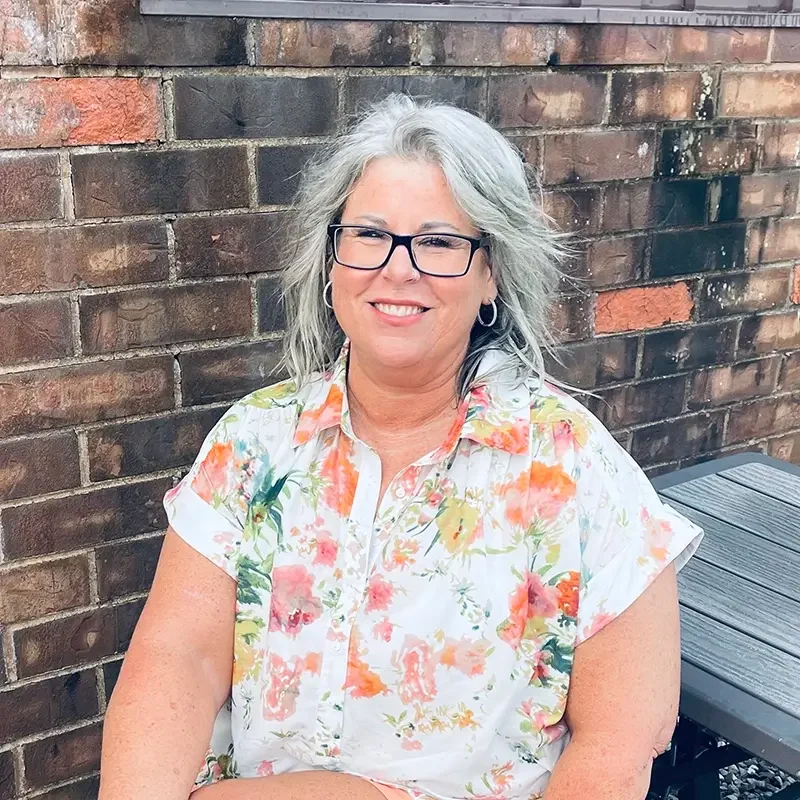 Jennifer is a licensed massage therapist and has been practicing for over 10 years. She is certified in reflexology. She offers so many treatments from deep tissue to a relaxing massage - from the top of your head to the tips of your toes.  Jennifer has many specialties when it come to helping our clients recover and relax.  We recommend her hot stone massage, where she incorporates a specialized synergy heat wave stone that will melt away your aches in minutes. Come stressed and leave refreshed!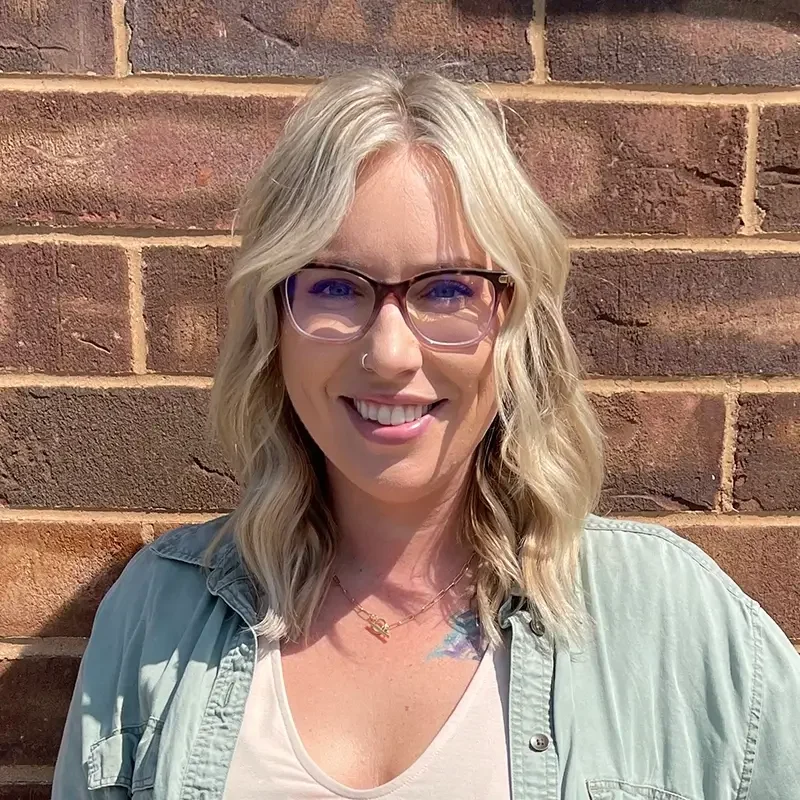 Danni and Rachel are both licensed cosmetologists/aestheticians they work full-time in the beauty industry and love to pamper our clients from head to toe! Both specialists possess years of professional skincare experience.
Rachel and Danni's talents are utilized in a variety of ways at Skin Retouch MediSpa.  Some of the treatments they offer for a day of pampering and relaxation include:
Customized Facials
The Oxygenating 3-in-1 SuperFacial
lash lifts and tints
brow lamination
Dermaplane
Jelly Masks
Body Waxing
Extractions and more
We do not currently have online booking for Danni or Rachel, but we can easily schedule you when you call 740.784.5477